Team members
Find out more about the people involved in the Team Research Programme.
Charlotte Stockton-Powdrell, Team Research Programme Co-Lead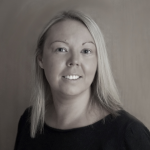 Charlotte is an Information Systems Programme Manager and Operational Lead for the Digital Health Software and Platforms team at The University of Manchester, overseeing the delivery of several digital health projects.
She co-leads a Team Research Programme to enhance research culture and encourage collaborative interdisciplinary working to improve the delivery of research.
Charlotte has an undergraduate degree in psychology, has successfully completed AgilePM and PRINCE2, both at practitioner level, and has worked in health research for over 15 years in a variety of roles and disease areas.
Visit Charlotte's research profile.
Ruth Norris, Team Research Programme Co-Lead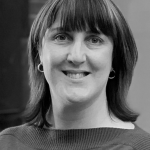 Ruth has a 20+ year track record delivering change in both commercial settings and academia.
She provides senior operational leadership and support for inter-disciplinary teams to deliver health technology research and facilitates collaboration to magnify impact across the UK and internationally.
Ruth is head of Digital Strategy for Manchester NIHR Biomedical Research centre and co-lead for the University's Team Research programme.
Nicola Telfer, Themes and Partnerships Manager (The Christabel Pankhurst Institute)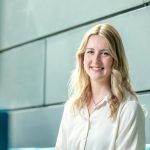 Nicola has a background in managing multidisciplinary, clinical needs-led initiatives at the University.
She manages the strategies and activities within the Pankhurst's three technology areas and four cross-cutting themes, and the Institute's partnerships, to facilitate collaborations across the Greater Manchester ecosystem.
Nicola supports Team Research ways of working within the Pankhurst, and is part of the core Operations team for the Team Research programme.
Karon Mee, Project Coordinator (The Christabel Pankhurst Institute, Team Research Programme)
Karon has worked in academia for over 15 years and brings a wealth of experience to the Team Research Programme. She has exceptional planning and organisational skills gained from previously working as an Executive Assistant, and in the Operations team in Computer Science at The University of Manchester, and more recently for NIHR (National Institute for Health Research) North West as a Project Support Coordinator.
Karon is keen to promote and develop collaboration and Team Research within The University of Manchester, nationally and internationally.
She is also passionate about wellbeing, is an experienced yoga and pilates teacher, and believes these skills can be transferred to, and benefit her work for, the Team Research Programme.