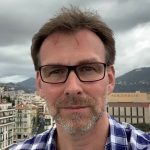 Professor Niels Peek, Director
Professor Peek is the Director of the Christabel Pankhurst Institute and University lead for Digital Health and Care. He has a background in computer science and artificial intelligence. His research focuses on data-driven informatics methods for healthcare quality improvement, data mining for healthcare, predictive models, and computerised decision support.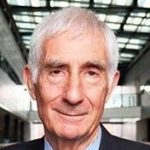 Professor Chris Taylor, Chair of the Christabel Pankhurst Institute Board
Professor Taylor is University Associate Vice President for Digital Strategy and Business Engagement. He has a background in artificial intelligence (AI), computer vision and medical image analysis. His research has led to international recognition and multiple spin-outs from the University.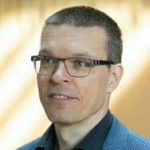 Professor Sami Kaski, Research Director
Professor Kaski is Professor of Artificial Intelligence at The University of Manchester and Aalto University, Director of the Finnish Centre for Artificial Intelligence FCAI. He is an international expert in foundations of AI, with strong interests in applications in health and care.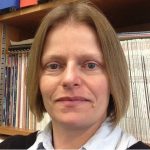 Professor Julie Gough, Advanced Materials Lead
Professor Gough is Professor of Biomaterials and Tissue Engineering at The University of Manchester. Her research interests are in tissue engineering of mechanically sensitive connective tissues such as bone, cartilage, skeletal muscle and the intervertebral disc, and nerve repair.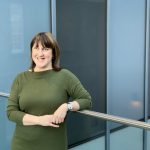 Ruth Norris, Operational Director
Ruth has a 15+ year track record delivering change in both commercial settings and academia. She provides senior operational leadership and support for multi-disciplinary teams to deliver health technology research, and facilitates collaboration to magnify impact across the UK and internationally.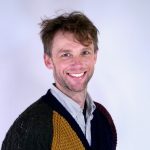 Dr Robert Meckin, Responsible and Inclusive Innovation Lead
Dr Robert Meckin is a Presidential Fellow in the School of Social Sciences at The University of Manchester. Robert's research focuses on the social dimensions of knowledge production and responsible innovation, particularly in interdisciplinary spaces of biotechnology, health, and social science.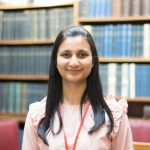 Dr Juhi Gupta, Multi-Omic Health Technologies lead
Dr Juhi Gupta is a Lecturer in Health Data Sciences in the School of Health Sciences and Deputy Programme Director of the Health Data Science MSc. Juhi has a background in Genetics, Pharmacology and Bioinformatics. Her research interests are analysis of multi-omics and health data using Data Science approaches, personalised medicine and eHealth.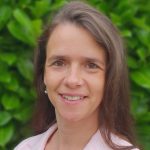 Dr Claudia Lindner, Translation Lead
Dr Lindner is a Sir Henry Dale Fellow and Senior Research Fellow in Translational Medical Imaging at The University of Manchester. Her research interests are in the automated analysis of medical images to study, diagnose and manage musculoskeletal disorders – using methods from computer vision, machine learning and data science.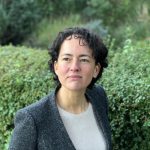 Dr Sabine van der Veer, Digital Health Inequities Lead
Dr Sabine van der Veer is a Senior Lecturer in Health Informatics at the University of Manchester. Her research is about tthe use of digital technology to collect patient-generated health data for improving health and care for people with long-term conditions, with a particular focus on how this impacts on health equity.