People
Christabel Pankhurst Institute Executive Group
Professor Alejandro Frangi, Director
Professor Frangi is the Director of the Christabel Pankhurst Institute and the Bicentennial Turing Chair for Computational Medicine, with joint appointments in the Schools of Engineering and Health Sciences. He has a background in image computing, computational bioengineering and artificial intelligence. Professor Firangi's primary research interests lie at the crossroads of medical image analysis and modelling, machine learning (phenomenological models) and computational physiology (mechanistic models). He is particularly interested in statistical methods applied to population imaging phenotyping and in silico clinical trials. His highly interdisciplinary work has been translated into cardiovascular, musculoskeletal and neurosciences.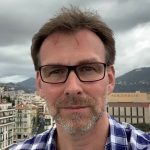 Professor Niels Peek, Advisor, Immediate Past Director
Professor Peek is the advisor and immediate past director of the Christabel Pankhurst Institute and University lead for Digital Health and Care. He has a background in computer science and artificial intelligence. His research focuses on data-driven informatics methods for healthcare quality improvement, data mining for healthcare, predictive models, and computerised decision support.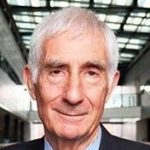 Professor Chris Taylor, Chair of the Christabel Pankhurst Institute Board
Professor Taylor is University Associate Vice President for Digital Strategy and Business Engagement. He has a background in artificial intelligence (AI), computer vision and medical image analysis. His research has led to international recognition and multiple spin-outs from the University.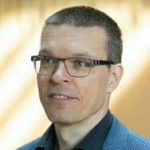 Professor Sami Kaski, Research Director, AI Lead
Professor Kaski is Professor of Artificial Intelligence at The University of Manchester and Aalto University, Director of the Finnish Centre for Artificial Intelligence FCAI. He is an international expert in foundations of AI, with strong interests in applications in health and care.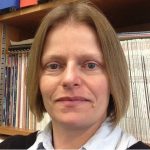 Professor Julie Gough, Advanced Materials Co-Lead
Professor Gough is Professor of Biomaterials and Tissue Engineering at The University of Manchester. Her research interests are in tissue engineering of mechanically sensitive connective tissues such as bone, cartilage, skeletal muscle and the intervertebral disc, and nerve repair.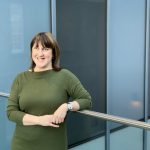 Ruth Norris, Operational Director
Ruth has a 20+ year track record delivering change in both commercial settings and academia. She provides senior operational leadership and support for inter-disciplinary teams to deliver health technology research and facilitates collaboration to magnify impact across the UK and internationally. Ruth is head of Digital Strategy for Manchester NIHR Biomedical Research centre and Co-lead for the University's Team Research programme.
Dr Stephen Richardson, Advanced Materials Co-Lead
Dr Stephen Richardson is Senior Lecturer in Cell and Tissue Engineering at The University of Manchester. His research focusses on use of multi-omic approaches to characterise cartilaginous cells/tissues (primarily intervertebral disc and meniscus) during development and disease, and application of 3D bioprinting to generate biomimetic tissue analogues to study tissue formation and test stem cell-based regenerative therapies.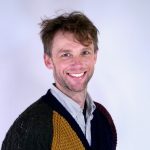 Dr Robert Meckin, Responsible and Inclusive Research Lead 
Dr Robert Meckin is a Presidential Fellow in the School of Social Sciences at The University of Manchester. Robert's research focuses on the social dimensions of knowledge production and responsible innovation, particularly in interdisciplinary spaces of biotechnology, health, and social science.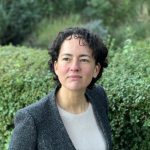 Dr Sabine Van Der Veer, Digital Health Inequality Lead 
Dr Sabine van der Veer is a Senior Lecturer in Health Informatics at the University of Manchester. Her research is about the use of digital technology to collect patient-generated health data for improving health and care for people with long-term conditions, with a particular focus on how this impacts on health equity.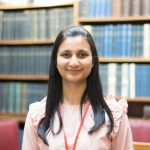 Dr Juhi Gupta, Multi-Omic Health Technologies lead
Dr Juhi Gupta is a Lecturer in Health Data Sciences in the School of Health Sciences and Deputy Programme Director of the Health Data Science MSc. Juhi has a background in Genetics, Pharmacology and Bioinformatics. Her research interests are analysis of multi-omics and health data using Data Science approaches, personalised medicine and eHealth.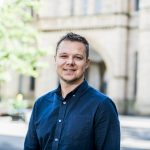 Chris Hepworth, Business Engagement Lead
Chris is the Business Engagement Lead for the Pankhurst Institute and has over 10 years' experience of working in universities in relationship management roles. He provides leadership and direction for the Pankhurst Institute's Business Engagement and Innovation Strategy, focussed on building mutually beneficial relationships between the Institute and Industry partners.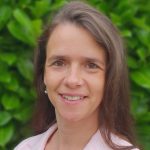 Dr Claudia Lindner, Translation Lead
Dr Lindner is a Sir Henry Dale Fellow and Senior Research Fellow in Translational Medical Imaging at The University of Manchester. Her research interests are in the automated analysis of medical images to study, diagnose and manage musculoskeletal disorders – using methods from computer vision, machine learning and data science.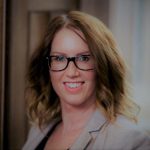 Zoë Rainey, Financial Management
Zoë is the Head of Finance for Faculty Office within the Faculty of Biology, Medicine and Health and is the finance lead for the Christabel Pankhurst Institute. Zoë has numerous years of financial and management experience in the UK and Internationally, within Higher Education and the private sector. 
Videha Sharma, Early Career Researcher (ECR) Lead
Videha is a surgeon and lecturer in Health Informatics. He has held the Topol Digital Health Fellowship, the National Medical Director's Fellowship and is an NHS Clinical Entrepreneur. Leading a diverse portfolio of projects, Videha aims to improve patient care by bridging the gap between new and emerging technologies and clinical practice.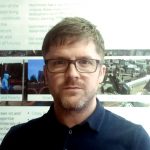 Matthew Harrison, Research and Development Officer (AI)
Matthew has been working at The University of Manchester for 10 years, most recently as Manager of the Institute for Data Science and AI. Matthew moved into his role as Research Development Officer (AI Centre Manager) in 2023 and acts as Manager of the Centre for AI Fundamentals and ELLIS unit coordinator.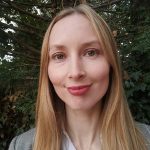 Lauren Tempelman, Research Strategy, FBMH
Lauren is a Research Development Manager supporting researchers with funding applications and research initiatives. She gained a PhD in neuroscience from The University of Manchester before working as a postdoc in biomaterials. Lauren has supported research impact in FBMH and at university level. She is now the main contact for Health Sciences, manages our relationship with NIHR and leads on support for Innovation UK bids. 
Dr Chloe Jeffries, Research Strategy, Humanities
Chloe is Head of Strategic Funding for the Faculty of Humanities. In this role, she oversees research funding and impact across the social sciences. Prior to working in research development, Chloe held a number of research and teaching positions. She has worked in the UK and in Europe, in universities, research institutes and policy-oriented organisations (including Nesta). 
Nicola Telfer, Themes & Partnerships Manager 
Nicola has a background in managing multidisciplinary, clinical needs-led initiatives at the University. Nicola works with theme leads to manage the strategies and activities within the Pankhurst's three technology areas and four cross-cutting themes. She manages the Institute's partnerships, including with the NHS, businesses and local government, to facilitate collaborations across the Greater Manchester ecosystem.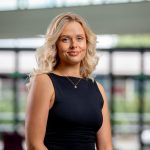 Lucy Forth, Digital Futures Health & Care Lead
Lucy is a Communications and Engagement Coordinator for Digital Futures at The University of Manchester. Lucy provides support for regional engagement activities, including the delivery of the Greater Manchester Connected Health Ecosystem.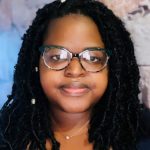 Veli Sawdon, Administrator
Veli Sawdon is a Project Administrator and provides administrative support within the Pankhurst Operations Team. In addition to this, Veli supports the Director of the Christabel Pankhurst Institute as a PA 
Dr Alex Casson, BioElectronics 
Dr Alex Casson is a reader in the Materials, Devices and Systems division of the Department of Electrical and Electronic Engineering at the University of Manchester. He is an expert in non-invasive bioelectronic interfaces, designing wearable and skin-conformal sensors for human body monitoring in naturalistic situations. His research focuses on closed loop systems for remote monitoring and digital therapeutics, with a strong background in brain and heart monitoring, and physical health and rehabilitation. Dr Casson holds cross-disciplinary appointments and is a Fellow of the Alan Turing Institute.