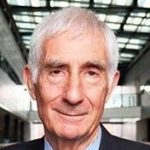 Professor Chris Taylor, Interim Director
Professor Taylor is University Associate Vice President for Digital Strategy and Business Engagement. He has a background in artificial intelligence (AI), computer vision and medical image analysis. His research has led to international recognition and multiple spin-outs from the University.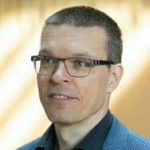 Professor Sami Kaski, Research Director
Professor Kaski is Professor of Artificial Intelligence at The University of Manchester and Aalto University, Director of the Finnish Centre for Artificial Intelligence FCAI. He is an international expert in foundations of AI, with strong interests in applications in health and care.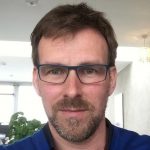 Professor Niels Peek, Digital Health Lead
Professor Peek is University lead for Digital Health and Care. He has a background in computer science and artificial intelligence. His research focuses on data-driven informatics methods for healthcare quality improvement, data mining for healthcare, predictive models, and computerised decision support.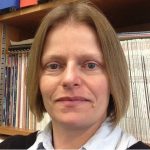 Professor Julie Gough, Advanced Materials Lead
Professor Gough is Professor of Biomaterials and Tissue Engineering at The University of Manchester. Her research interests are in tissue engineering of mechanically sensitive connective tissues such as bone, cartilage, skeletal muscle and the intervertebral disc, and nerve repair.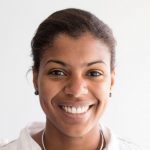 Dr Ania Jolly, Interim Operations Manager
Dr Jolly has successfully managed large research programmes and portfolios at national and international levels across a range of sectors, including manufacturing, pharmaceuticals, chemical, engineering in academic, commercial and clinical environments. 
Dr Barbara Ribeiro, Responsible and Inclusive Innovation Lead
Dr Barbara Ribeiro is a Presidential Fellow in Innovation Management and Policy at The University of Manchester. Barbara's research focuses on the social and ethical aspects of emerging technologies, with a particular interest in the theory and practice of responsible innovation.