Health Tech Matters Podcast
About our podcast 
The Pankhurst Presents: Health Tech Matters (HTM) is a podcast about technology and healthcare. It is hosted by Videha Sharma and Lamiece Hassan.  
In each episode, we interview leading researchers, innovators and healthcare professionals linked with the Pankhurst Institute about how advances in areas such as digital health, advanced materials and artificial intelligence are shaping the future of healthcare. 
All episodes will be available to stream on Spotify, or wherever you usually download your podcasts. 
If you're interested in being a guest on the podcast, have a suggestion for future guests or if you'd like to discuss joining the Pankhurst production team, then please contact us at pankhurst@manchester.ac.uk  
Podcast team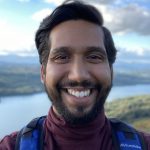 Dr Videha Sharma – Host
Videha is a doctor in the NHS and an honorary lecturer in Health Informatics at the University of Manchester. He is interested in design, digital health, and clinical leadership. Videha has held a Topol Fellowship and is a current National Medical Director's Fellow and an NHS Clinical Entrepreneur. He is keen to learn and connect so feel free to reach out! @videhasharma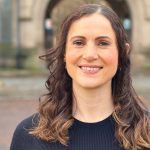 Dr Lamiece Hassan – Co-host and Editor
Dr Lamiece Hassan, a Research Fellow at the University of Manchester, co-hosts and edits the HTM podcast. Lamiece's research blends psychology, data science and computer science using real-word data from sources such as electronic health records, social media and wearables to generate insights about health. @lamiecehassan